Since 2013 have volunteers been to our places in Nungua and in Abrani.
They have been i Nungua to schools and an orphanage.
In the village Abrani have a group in 2013 to establish a new place for the daycare. And w e have had volunteers at the Abrani school.
Now we have just put up a Daycare at our house in Nungua, where its possible to come and help building it up.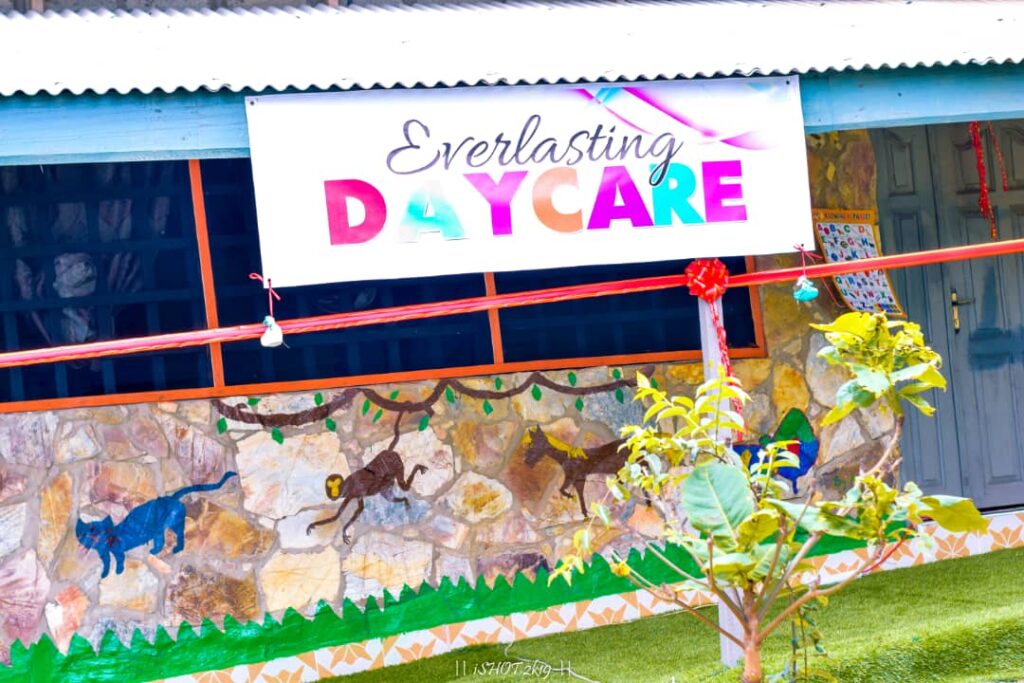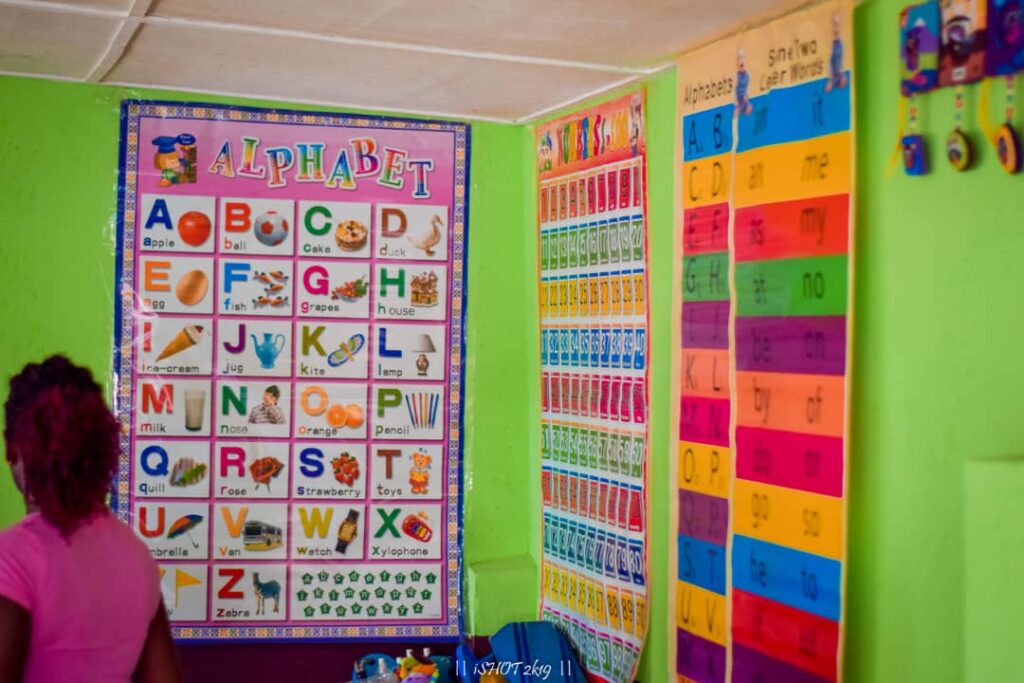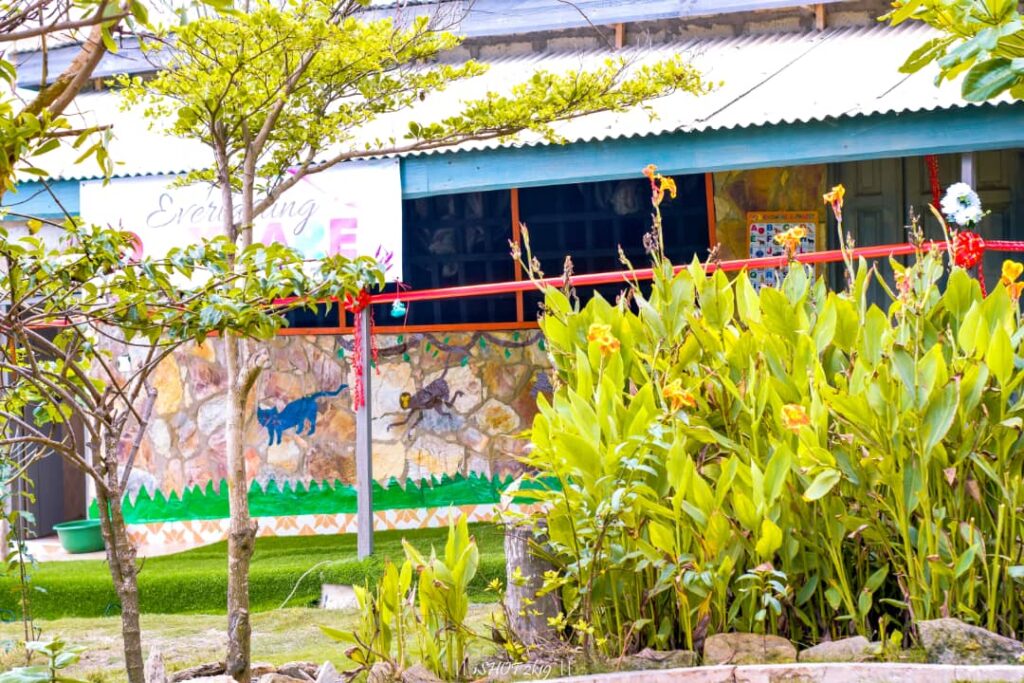 Anna fra Tyskland var 3 mdr. i 2018 i Ghana:'
Three months in Ghana.
What an unforgettable experience. Three months full of Jollof Rice, the sound of the sea and unbelievably welcoming people. After my graduation in spring 2017 I wanted to take a Gap Year in order to broaden my horizon and see something completely different – which definitely is, what I got. Not a single day passed without making new friends in the TroTro(Vans used as Busses for public transportation), learning new words in the local languages or trying some new delicious food.
Through all these experiences I was guided by Perpetual and her family – which bit by bit became my Ghanaian family. Most of my time I stayed in the families' house in Nungua; close to Accra. When I got there for the first time I was stunned by the postcard-like view out of my window. Nothing but palms and the ocean. This view greeted me every morning when I got up to get ready for school. Since I did not only want to see another part of the world but also try to support a social project I served as a volunteer in an orphanage – the 'New Life Children's Home International' – and its attached school. Not only with Perpetual and the others I felt like being part of a new family, but also the orphanage and school became a second(or third) home rather than a place of work. Especially as time went on I could sense how the children's trust in me increased. When nicknames and insider jokes were made up. When I was presented with drawings and selfmade bracelets. Thus I was even more thankful for not only teaching subjects such as creative Arts and Citizenship Education in school or giving out food at lunch, but also spending time with my students – and friends or as we said 'little siblings' – on weekend parties and trips. When I got the opportunity to stay over for one night I was happy to be part of the kid's whole everyday-routine.
Another part of my stay in Ghana consisted of a trip to the Volta Region for which I could join Perpetual. There I could not only admire the jungle, mountain Afadjato(Ghana's highest mountain close to the Togolese border) and one of the breathtaking waterfalls as parts of typical African nature but also get into close contact with a rather traditional Ghanaian lifestyle.
Further more in the village – Likpe Abrani – I worked as a teacher in the local Junior High School and thus could compare my impressions of both the school on the countryside and in Nungua. It is hard to tell what I enjoyed more: the extended discussions with the headmaster and my teacher colleagues about Religion, Education Systems and whatever else came into our minds or the enthusiastic dancing and drumming performances by the students. Writing about these three months makes me notice how intense and vivid the time here has been. Another obroni(a white man) said to me: "You can go home and tell these people all about Ghana. But the thing is: they just won't believe you."
I could spend hours describing the colors of the market, the mixture of smells when walking along the Beach Drive or the feeling when the small, dark hands of curious children touch your hair again and again – but I guess, that's something everyone needs to experience herself. For me now time has come to say goodbye to these amazing people, places and impressions I found here.
But since they changed me a lot I will carry them with me until maybe – who knows?! – I will return one day to my African home. Anna Heckhausen
Anna carrying water from the river